You're about to start your site, brand, or a re-brand. You now really need to consider where you want to host. Once you decide that, are you going to manage it on some level? Let's take a look at hosting on the popular Cloudways platform as an examlpe.
You'll learn how to:
Manage your hosting
Optimize your site
Ensure server security
Handle permissions
Track billing
We've made it concise yet detailed, so you won't miss a thing.
Ready?
Let's get your website game strong!
Key Takeaways
Cloudways provides a straightforward interface and easy migration process for managing site hosting.
Real-time performance monitoring tools and extensive support resources are available to optimize website performance.
Cloudways offers security measures such as optimized server configurations, security plugins, and SSL certificates.
The platform allows for easy management of permissions, including user roles, database access, and file control.
Managing Hosting On Cloudways
Managing hosting on Cloudways is not as complicated as you would think. The interface is straightforward, making Cloudways migration a simple process. You can move your site with minimal hassles.
Performance monitoring tools are readily available, providing real-time insights into your server's status and application performance. If any problems arise, troubleshooting Cloudways is made easy. They have an extensive knowledge base and a dedicated support team that can be reached via live chat or a ticketing system.
Data protection is also a priority on Cloudways. They offer regular backups to ensure the safety of your data. Automatic backups are available, making restoration easy if needed.
You don't have to navigate these processes alone. Cloudways support is available 24/7 to assist you. With this robust platform, managing hosting has never been easier!
Optimizing Your Website On Cloudways
You'll find that optimizing your online presence on Cloudways can significantly improve your user experience and overall performance. Through Cloudways customization, you're given vast control over the settings and features of your site, allowing for unique tailoring to fit your needs.
Performance boosting is integral in maintaining a seamless user interface. With tools like built-in caching and CDN integration, Cloudways ensures fast loading times and optimal performance.
Cloudways migration offers a hassle-free process to move your site without any downtime or data loss. This assures business continuity with minimum disruption.
Scalability options let you easily adjust resources as per traffic demands while troubleshooting tips aid in resolving issues quickly. Therefore, optimization on Cloudways not only enhances user experience but also improves efficiency.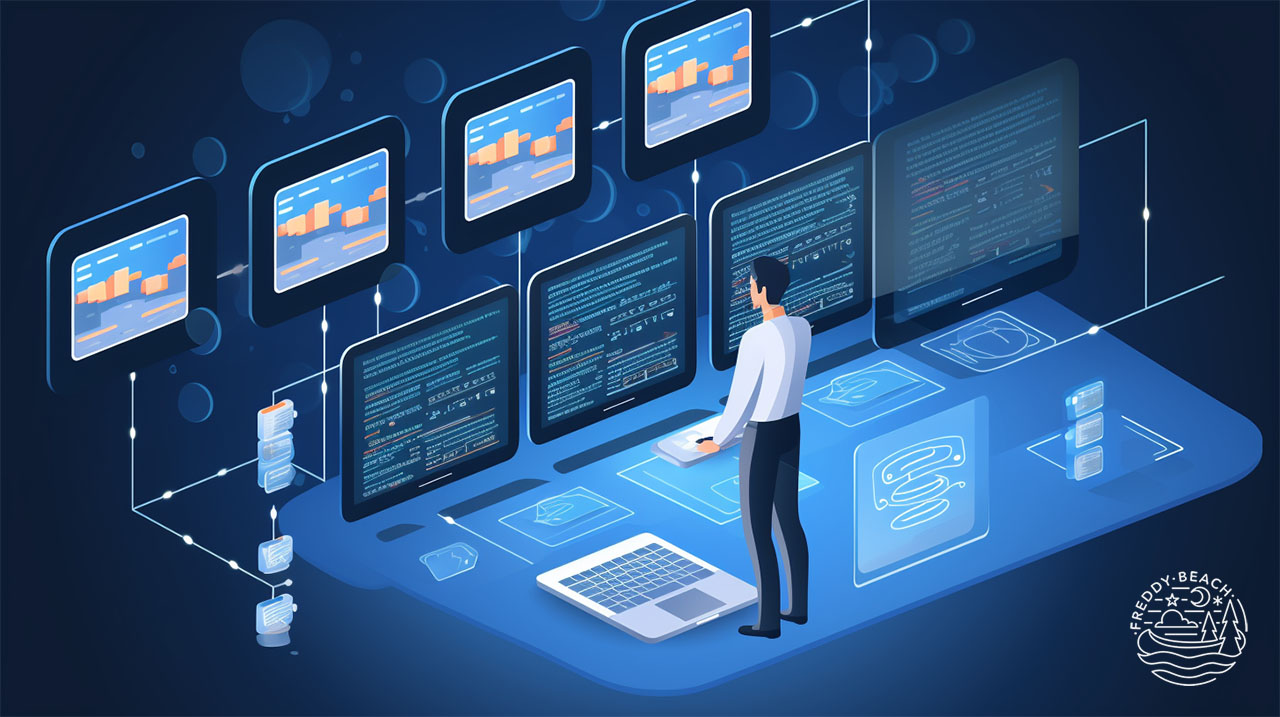 Keeping Server Secure On Cloudways
It's crucial to maintain server security on Cloudways to safeguard your data and ensure smooth operations. Start by optimizing your server configurations. This involves tweaking settings for maximum security and performance.
Don't forget to install security plugins, which help in preventing, detecting, and removing malware.
Next, set up an intrusion detection system. It's a tool that monitors your network for malicious activities or policy violations and reports them to you.
To secure the transfer of data between servers and clients, implement SSL certificates. They'll encrypt the connection, preventing unauthorized access.
Lastly, fine-tune firewall settings. A properly configured firewall can shield your server from unwanted traffic while allowing legitimate connections through.
Managing Permissions On Cloudways
As a Cloudways user, you've got to pay close attention to managing permissions for your server's files and directories. Setting permissions is crucial in defining user roles and controlling file access. This ensures only the right people can interact with your data.
For instance, database permissions may allow certain users to modify data within given databases, while others might just view them. Similarly, file access control could let some users read a file but not alter or delete it.
However, improper settings can lead to issues. Troubleshooting permissions isn't always easy; it requires deep understanding of your system's structure. But by maintaining an organized record of who has what privileges and regularly reviewing these rights, you'll keep your server secure and functioning smoothly.
Tracking Billing On Cloudways
Keeping track of your billing on Cloudways is important to ensure you're not overspending on resources that aren't necessary for your server's operation. You'll find Cloudways invoicing straightforward and user-friendly, with clear details of all costs incurred.
Managing your subscription plans allows you to allocate resources efficiently. If you need more power, you can easily upgrade; if not, downgrade without hassle. Payment methods are flexible too: credit card or PayPal, whichever suits you best.
Cloudways' expense tracking is a boon for budget management. It lets you monitor real-time usage and expenses so unexpected charges won't catch you off guard.
Remember their refund policies though! Refunds are typically processed within 45 days of the initial request but don't forget to check any exceptions listed in their terms and conditions.
Summarized
If you are ready to take the position on, of managing your hosting service on a platform like cloudways. Or… leave this up to us. We have over 12 years of hosting high traffic sites and assets and do not charge much when you look at the headaches hosting "can" cause.
Frequently Asked Questions
How can I migrate my existing website to a new hosting platform?
First, select a reliable hosting platform. Use migration tools to transfer your data, emphasizing backup importance for security. Minimize downtime by planning ahead. Finish with domain transfer to complete your website's relocation process.
What are the best practices for maintaining website speed and performance?
To maintain website speed and performance, optimize images to lower load time. Minify CSS for cleaner code. Enable compression to reduce file size. Leverage caching for quicker load times and reduce redirects to avoid delays.
How can I handle increased traffic without affecting my website's performance?
To handle increased traffic without impacting your website's performance, use scalable solutions and traffic analysis. Optimize your server, balance loads effectively, and utilize a CDN to ensure smooth operation even during peak times.
How often should I update the content on my website for optimal SEO?
For optimal SEO ranking, content frequency should be high. Aim to post fresh content weekly, but remember quality over quantity. Tailor your updating strategies prioritizing content quality for maintaining good SEO performance.
What are the steps to set up an e-commerce platform on my website?
First, choose a suitable e-commerce platform. Next, integrate payment options for secure transactions. Set up inventory management and shipping configuration systems. Finally, ensure robust customer support to handle queries and concerns efficiently.